(Last Updated On: February 8, 2023)
Chandeliers are stunning items to light up your home it doesn't mean that they are just a waste when lost its appeal If you have unique ideas and passion to do something new with your old chandeliers it definitely works. As you have an old chandelier you can do lots of things with older chandeliers and laps together or single. For example, if you don't like the brass look of an old chandelier, consider painting it. While white will give the piece a whole new look, but you can pick any color that matches your home decor.
Likewise, rewiring and putting some LED lights can bring another level of making them more elegant in your home even if they are energy sufficient too. if you are not comfortable with the rewiring or things they are hassle you can move with adding some candles which are a really attractive idea for holiday or celebration arrangements.
Again, if you have crustal chandeliers do think they are totally garbage even with adding some sparked and pendants you can easily make them more shiny pieces for home decoration with it, as they are capable to reflect the existing sources of the light of the room with the same costing.
Add Extra Flair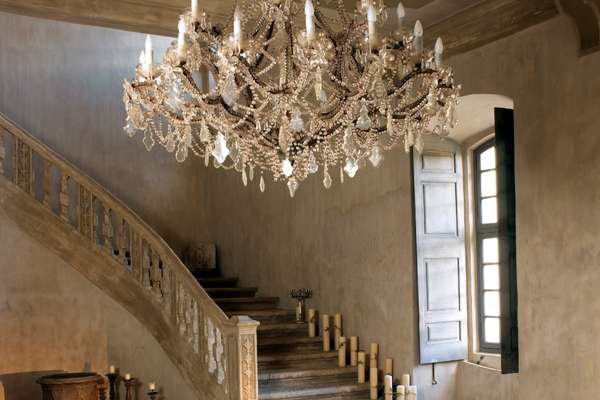 To add some extra flair to your home, especially the yard you can use the old chandeliers by inserting some solar light from leaving the conventional candles or regular light if you are already bored with these. You can use both your front and backyard which easily attack your neighbors' eyesight and don't be tried to compliment you for such a unique item.
Materials Needed:
To give a new look you can early update your old chandeliers. This the list of them:
chandelier
spray paint
decorative candle sleeves
chandelier crystals
solar lights
some candles
sparkle
Apply Spray Paint
If you have a dated chandelier not the apparent to place anywhere, that you'd like to give a distinctive and classic look or others, begin by spray-painting the chandelier using a nice paint finish. A bronze or other antique finish may be more eye-catchy but you can use others that you prefer for your home decoration.
Add Hanging Crystals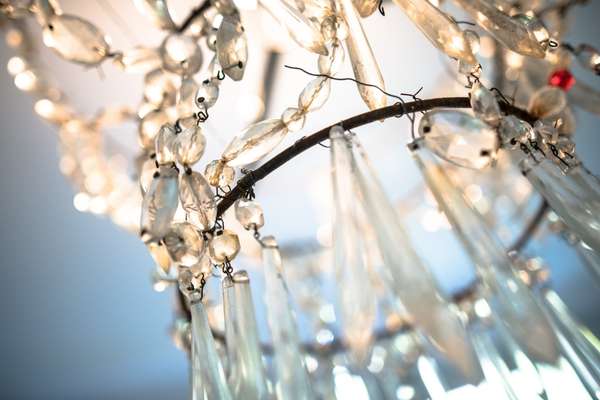 Attaching magnetic crystals is a very common but attractive uprate of your chandelier. While these crystals come in a variety of shapes, sizes, and colors.  You can easily find these magnetic crystals on any online shop at a reasonable price. Thought some of you can say that this is outdated but new designs of chandelier have these things to make more elegance.
Read more: How To Change A Chandelier
Add Decorative Candle Sleeves
This is the simplest but most authentic idea to update your old chandelier with a small amount of cost. Candle sleeves are available in the market with so many colors, material, and size, replace the plain and dated candle sleeves with more unique, decorative candle sleeves per your preference which matcher your home decoration. Some of them are made to look like actual wax pillar candles are trendy ones.
Other Ideas For Old Chandeliers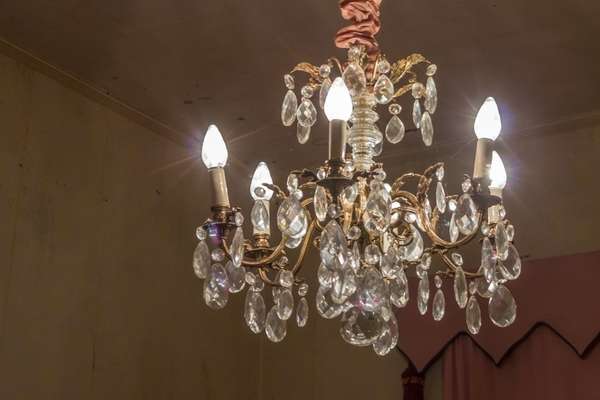 Furthermore, Chandelier is also great for making hanging candelabras. By opting for color and floor lamp, and adding other accessories you can easily make a beautiful candelabra as a DIY project. While a rope-wrapped chandelier is an easy project to make a hanging solar light future with inexpensive things and not leaving your old chandelier. On the other hand blending of n old floor lamp and a chandelier will make something new with your selected paint and light accessory.
Read more: How to Clean Chandeliers on High Ceiling
Conclusion
Thus, with these superb ideas, you can update your old chandeliers even not considering it as wastage. It will not take you so many times but it provides you more fun with new additional; items with no huge investment. In this way, you are getting full freedom to add or detached anything which you like or don't. If you have more ideas except these you can share with us the trilogy comment box.