(Last Updated On: January 8, 2023)
With the rise of gaming in today's society, creating a perfect gaming environment is essential for an optimal gaming experience. One important element of that perfect environment is lighting. It is important to choose the right kind of light to maximise your enjoyment and achieve the right atmosphere for your gaming room. Whether you are looking for subtle lighting or something impactful, there are a variety of lighting ideas available to create the ideal ambiance for your space.
Creative Uses Of Lighting
With creative uses of lighting, you can transform your gaming room into a unique space that reflects your personality.There are plenty of ways to add some character to your gaming room through light fixtures. For instance, if you want a more traditional look in your space, consider installing a classic pool table lamp in the centre of the room. Or choose LED strip lights for custom mood lighting that's perfect for late night gaming sessions with friends.
There are even products like Gaming Room Lights designed specifically for this purpose – they come in various shapes and colours to match any style. Let your imagination run wild!
Game-Themed Lighting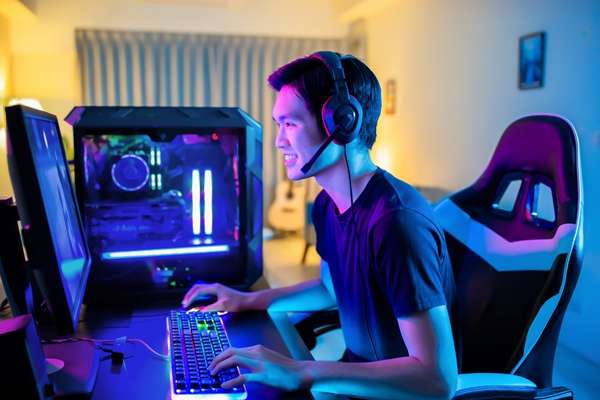 Lighting is an essential component in designing a gaming room. It not only sets the mood of the space but also helps to create an atmosphere that enhances your gaming experience. With game-themed lighting, you can transform your gaming space into a place that reflects your passion for video games and shows off your individual style.
Game-themed lighting is designed to add character and flair to any gaming room. From neon lights to tabletop lamps, there are a variety of options available so you can show off your favourite console or game titles in an eye-catching way. Illuminated wall signs, customised light fixtures, and even LED strips can be used to add personality and brighten up any area in the house dedicated solely for gaming.
Task Lights For Comfort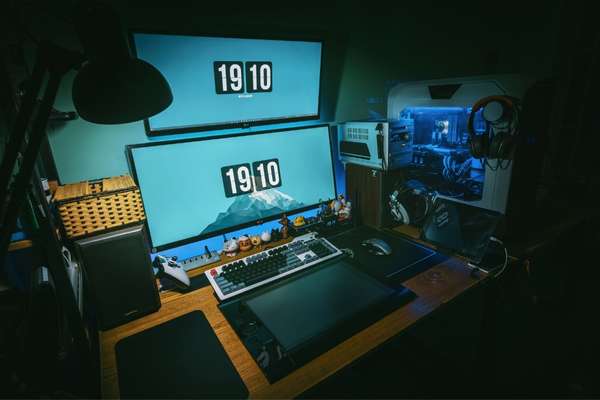 Task lights for comfort are a great way to make any gaming room or office space feel more comfortable and inviting. Lights are versatile, effective, and come in a variety of styles, so there is sure to be one that fits the aesthetic of your tournament space. By adding task lighting you can create an atmosphere that promotes productivity while reducing stress.
Task lights have many uses; they are excellent for creating focused illumination on specific areas such as computer screens, keyboards or crafting areas without disrupting the rest of the room's ambiance. They also help brighten up dark corners of the room which can reduce eye strain when gaming or working long hours. Moreover, task lights can create layers of light in the room which helps create a warm and inviting atmosphere that you will enjoy spending time in.
Nanoleaf Rhythm Collegiate Edition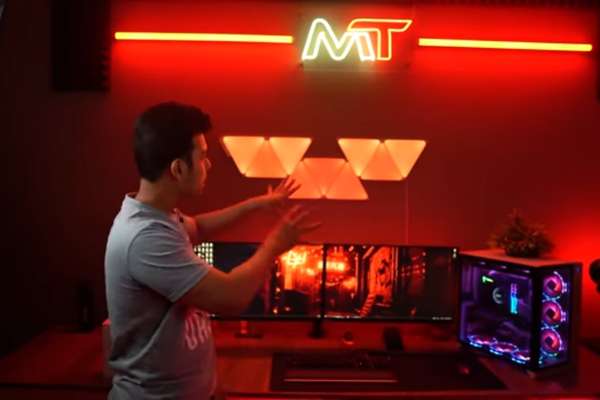 The Nanoleaf Rhythm Collegiate Edition is a revolutionary way to upgrade any gaming room. This unique product uses advanced technology to synchronise LED lights with music or sound, giving gamers an immersive experience like never before. With the Collegiate Edition, users can create light sequences for their favourite teams, making it perfect for college sports fans who want to take their gaming rooms up a notch.
This innovative product includes 16 triangles and 9 linkers that can be combined in over 30 different shapes, allowing users to express their creativity through interactive light displays. The new Rhythm feature adds another level of engagement by syncing the lights to any audio source – from video games and media players to streaming services – creating an audiovisual spectacle that's sure to transform any game night into an unforgettable event.
Add LIFX Wall Light Beam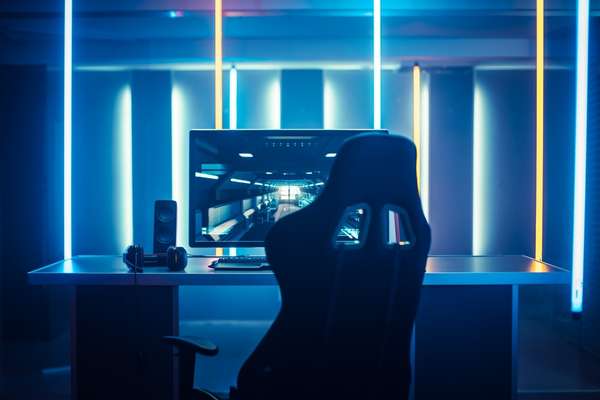 For gamers looking to take their gaming setup to the next level, LIFX Wall Light Beam is the perfect accessory. This wall light beam creates an immersive and exciting atmosphere in any tournament space, adding a touch of modern style with easy-to-use lighting technology. Installation is simple and straightforward.
LIFX Wall Light Beam offers up to 16 million colours along with adjustable brightness and dimming levels so you can create the perfect ambiance for your gaming room without having to replace existing lights. The unique design allows for multiple beams that follow your wall's contours, creating an eye-catching display of visuals at any time of day or night.
Strip Lights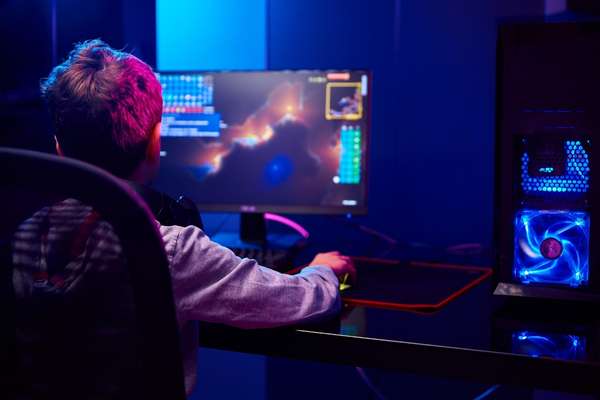 For gamers wanting to make the perfect gaming room, strip lights are a must-have. These thin, versatile LED light strips can transform any room into an immersive gaming experience. Strip lights in a gaming room offer plenty of benefits. They are easy to install and require minimal electrical wiring; their compact size means you can fit them anywhere; and best of all, you can customise your lighting with dynamic colours and effects.
Whether you're looking for vibrant colours or subtle hues, these strips provide full spectrum colour control so you can easily create the desired atmosphere. With remote controls or voice activation capability available on most models. Controlling your gaming room light is just as easy as playing your favourite game.
Select GLW RGB Flood Light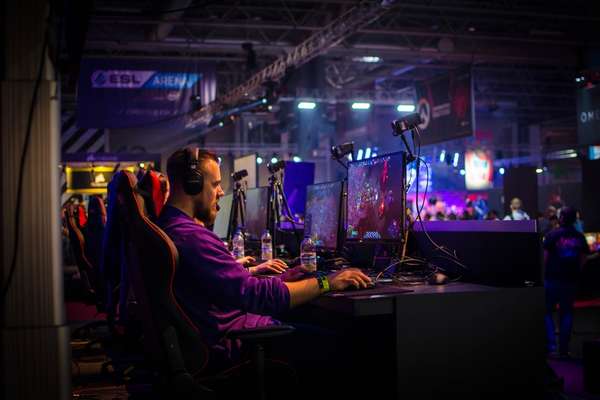 When it comes to lighting up your gaming room, the right atmosphere can make all the difference. Select GLW RGB Flood Light provides reliable illumination with a wide range of colours to choose from, allowing you to customise your gaming space for any occasion. This flood light is designed with adjustable brightness and colour temperature settings. You can create the perfect atmosphere for every game night.
Encase Your Life With The Encapsed Galaxy Projector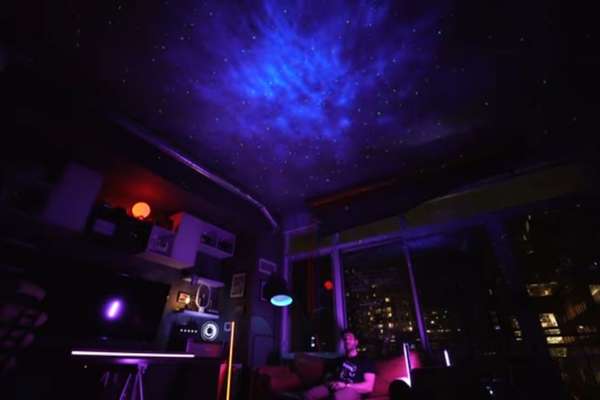 Bring the beauty of the night sky into your gaming space with the Encapsed Galaxy Projector! This projector creates a stunning starlit display on any ceiling or wall, transforming your space into an intergalactic wonderland.
The Encapsed Galaxy Projector features a high-definition image that projects realistic galaxies onto any surface. With four rotating speed levels and adjustable projection size, you can customise the effect to your liking. The projector also gives off soft illumination that's perfect for reading or just relaxing in your tournament environment.
Add Fan Lights
If you are looking to upgrade your gaming room, adding fan lights can be a great way to add some extra style and brightness. Your tournament space should be an inviting place. Where you can relax and enjoy playing your favourite games without worrying about the lighting. With the installation of a fan light, you can easily create a warm atmosphere in your gaming room that is sure to provide hours of comfort and fun.
Fan lights are available in a wide range of styles, sizes and colours so they will easily fit into any existing décor or gaming setup. They also come with adjustable brightness levels so you can find just the right amount of illumination for your needs. Plus, they provide an energy efficient way to light up any space since they use less electricity than traditional light fixtures.
Philips Play Bar Hue Light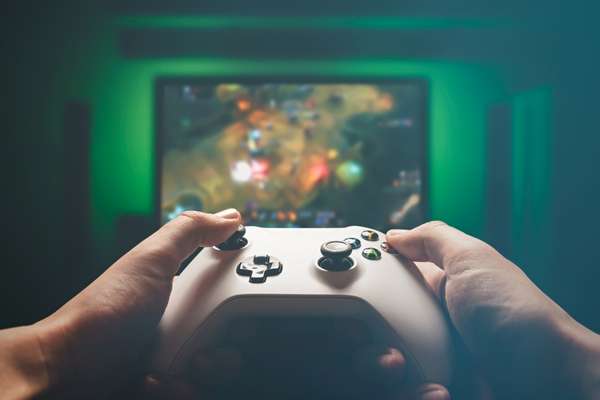 Introducing the Philips Play Bar Hue Light – the perfect gaming room light to create an immersive experience! This unique light bar is a great addition to any tournament setup, allowing gamers to customise their environment with ease. The Play Bar includes 16 million colours, as well as a variety of effects and sound modes. The light can be synced up with your gaming system or music player in order to sync the lighting with what's happening on screen or in the music. This provides an incredible level of immersion for gamers who want to get lost in their games. With its simple setup, anyone can become immersed in their own world and take control of their environment like never before. Get ready for an unbeatable experience – it's time to turn up your game with the Philips Play Bar Hue Light!
Use Laser Lights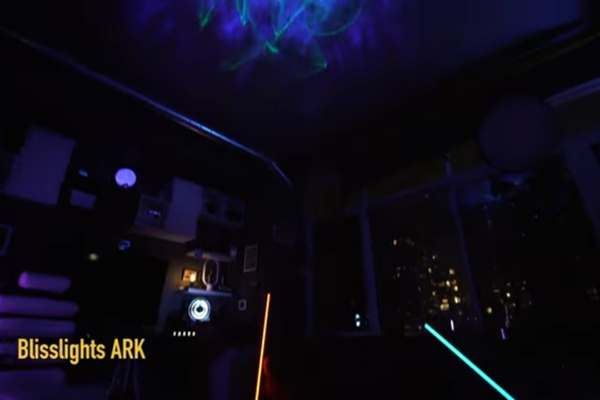 If you're looking to spruce up your gaming room, laser lights are the perfect way to transform it into an immersive experience. Whether you're playing on a console or a PC, these lights can create an atmosphere of excitement and energy. Laser lights come in a variety of colours and sizes that make them easy to customise to fit any space. They can be used as accent lighting, highlighting key elements in the room or providing visual interest when turned off. By adding laser lights to your tournament space, you can easily create an exciting atmosphere for all types of games.
One great advantage of using laser lights is their portability and flexibility. They are extremely easy to move around, allowing you to change up the look of your gaming area whenever you like. Moreover, they offer endless possibilities for customization so you can truly make your gaming room unique and special.
Controls The Area Through Mood Lighting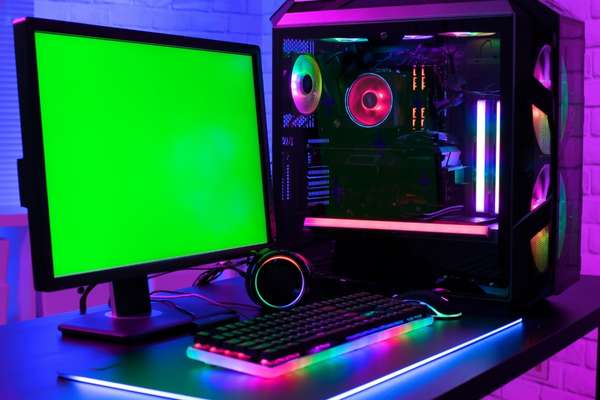 Mood lighting is becoming increasingly popular for gaming rooms everywhere. Not only does it add a unique, stylish aesthetic to your space. It can also be used to control the atmosphere of the room. By utilising mood lighting in your gaming area, you can create an ambiance that is both calming and energising – perfect for serious tournament sessions or just chilling out with friends.
By adjusting the lights' brightness or switching up their colours. You can instantly change how relaxed or focused your guests feel in the room.
Use Smart Bulbs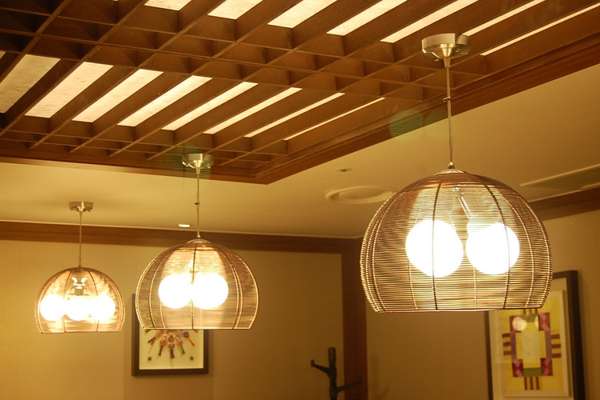 Using smart bulbs in your gaming room is a great way to elevate your setup's atmosphere and take it to the next level. With multiple colours, settings, and connectivity options, you can customise your tournament space according to your preferences.
Smart bulbs are energy efficient and cost-effective as well as easy to use for anyone. They come with preset modes like "gaming mode" that change the light colour and brightness based on what you need for the game or activity at hand. You can also customise settings manually using a mobile app or voice commands via Alexa or Google Home — giving you total control over how your tournament space looks at any given time.
Add Colourful Bulbs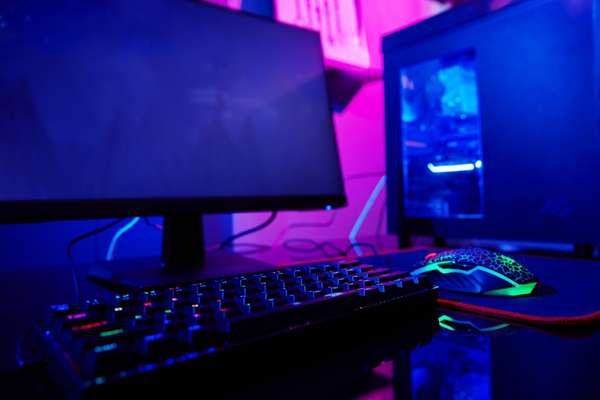 If you are looking to add some colour and light to your gaming room, consider adding colourful bulbs. Not only can they provide the perfect ambience for an intense gaming session. They can also be used to transform any corner of the room into a fun and inviting space.
Colourful bulbs come in a wealth of shapes, sizes and styles that will fit almost any decor. Whether you want something bright and vibrant or subtle and calming, there is sure to be a bulb that fits your needs. They are easy to install in existing fixtures or with new lighting kits so you can get up-and-running quickly.
Hexagonal Kololite Table Lamp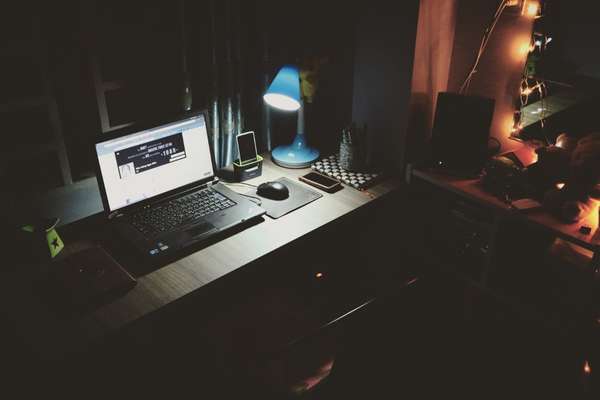 The Hexagonal Kololite Table Lamp is the perfect addition to any gaming room. This modern lamp has a unique hexagonal shape that gives it a contemporary feel, while still providing plenty of light. The Kololite material used to make the lamp is durable and has an eye-catching reflective finish that will add a touch of glamour to your tournament space.
This powerful table lamp provides excellent illumination for your gaming needs. It features adjustable brightness levels. Which allows you to customise the amount of light in your environment as you play video games or work on projects. To top it off, this stylish lamp also sports an elegant gold trimming along its edges. Making it the perfect piece of décor for your gaming area.
Add GOVE AURA Smart Table Lamp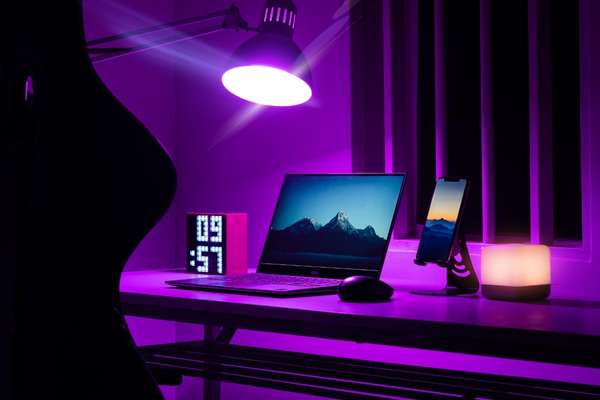 The GOVE AURA Smart Table Lamp is the perfect addition for any gaming room. This lamp has a sleek and modern design, making it a stylish addition to your space. It's equipped with a few unique features that make it stand out from traditional lamps. The lamp lets you customise the lighting based on what type of game you are playing, allowing you to properly adjust the level of brightness or colour according to your needs. Additionally, the lamp has built-in motion sensors that detect when someone enters or leaves the room and automatically adjusts the light accordingly.
Add Himalayan Glow Salt Lamp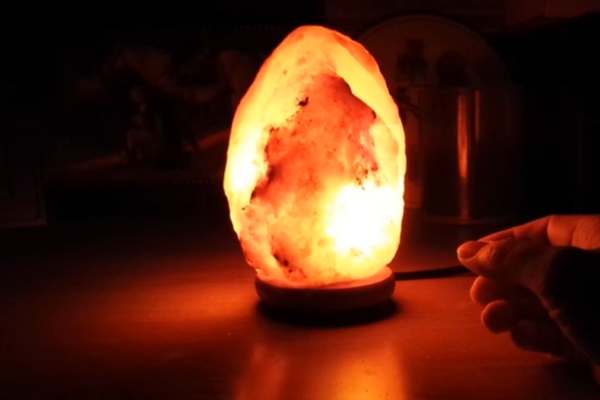 A Himalayan Glow Salt Lamp is the perfect addition to any gaming room. Not only can it provide a beautiful and calming ambiance, it also serves a practical purpose. It's known that these lamps purify air by releasing negative ions. Which can help reduce allergens and toxins in your environment. They are even said to create better sleep quality.
This type of lamp is made from natural Himalayan salt crystals, so each one has its own unique shape and colour. The soft pink hue of the light emitted from the lamp helps set the right mood for any tournament session. While the dimmable switch allows you to adjust brightness levels when needed. Furthermore, this lamp is easy to move around so you can place it wherever works best for you!
The GOVE LYRA Halogen Floor Lamp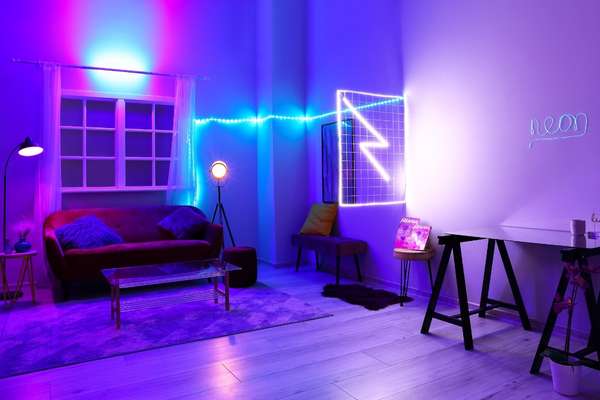 The GOVE LYRA Halogen Floor Lamp is definitely a must-have for any gaming room. This lamp has been designed to provide the perfect amount of light for your gaming needs. Allowing you to easily hone your skills and keep going until the morning hours. Not only that, but with its modern design and sleek curves. This lamp will add an extra touch of style and sophistication to any space.
Use LED Lights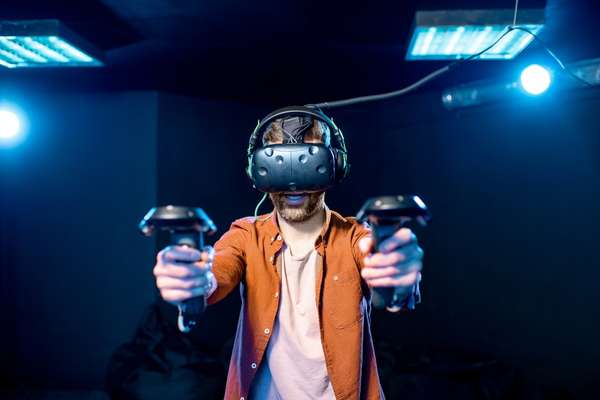 LED lights have become increasingly popular in recent years as a cost-effective and energy efficient lighting solution. They are incredibly versatile, making them perfect for creating the ideal gaming room light. LED lights can bring an intense level of brightness to any room. Yet they don't require a lot of power to do so. This is because LEDs give off less heat than traditional bulbs and are incredibly efficient when it comes to energy consumption.
There are many advantages that come with using LED lights in your gaming space. Besides the obvious cost savings on energy bills, LED lighting also offers excellent clarity. When it comes to seeing what's on screen or playing games with friends. The ability to dim or adjust the intensity of LED light gives you maximum control over how bright your tournament space is at any given time. Allowing for an optimal experience that minimises eye strain and fatigue during long tournament sessions.
Select Projection Lights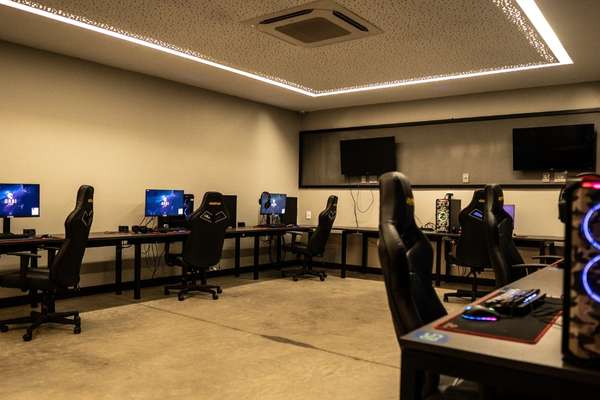 Projection lights create an immersive atmosphere that puts players into their favourite virtual worlds. The adjustable lighting allows gamers to customise their gaming environment and create unique atmospheres that bring games to life. With multiple colour options available, players can choose between vibrant or subtle shades to complement. Their living space or command centre. Furthermore, these lights feature adjustable brightness settings so gamers can tailor. Their light source according to their preferences during different gaming sessions.
Add Portable Lights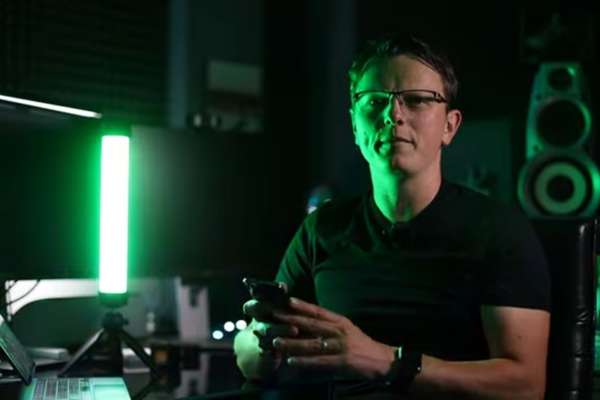 Adding portable lights to your gaming room is the perfect way to liven up the atmosphere. Portable lights come in a variety of shapes, sizes and colours to fit any decor. Whether you're looking for a subtle light source or something more eye-catching. There is sure to be a style that fits your needs. Not only do these lights add personality, but they also provide extra illumination so gamers can enjoy their favourite titles without straining their eyes.
Portable lighting has become increasingly popular among gamers as it creates an immersive experience with its bright and vibrant colours. Not only does this type of lighting help enhance game play. It also makes the gaming area look more inviting and homey.
Conclusion
Gaming room light ideas are an important part of creating an atmosphere that will inspire your gaming sessions. You can make it a priority to give your tournament experience an edge with the right lighting. With so many options available. There is something for everyone, whether you want LED strip lights or coloured bulbs that match your tournament setup. Having the right lighting can make all the difference in making your game time more enjoyable and immersive.